ONE OF THOSE MORNINGS
posted June 24, 2015 by Monique Lund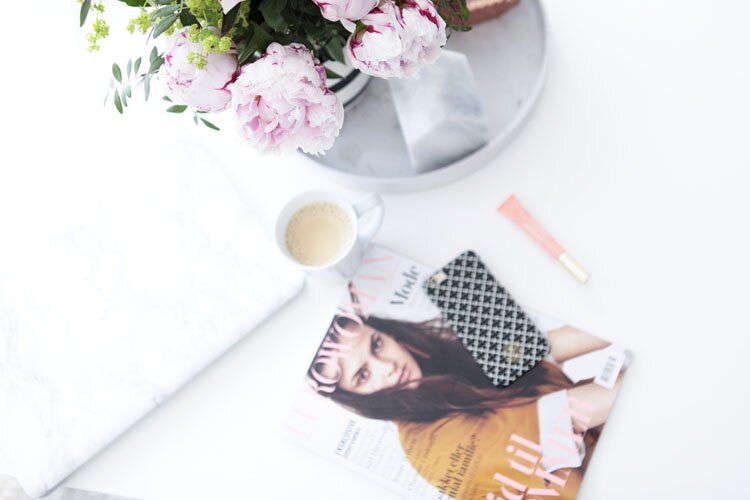 Coffee is the equivalent to sugar in the morning
God morgen mine fine! I dag kvitrer jeg som fuglene denne morgenen – litt ekstra søvn gir litt ekstra energi og du så herlig det er! I skrivende stund sitter jeg og koser meg med en kopp kaffi og magasiner – så masse inspirasjon og ikke minst deilig med litt egentid. Nå kjenner jeg at jeg begynner å bli rimelig klar for å kunne hoppe inn i min vanlige garderobe igjen – særlig når jeg titter på høstmoter. Himmel og hav – sommeren har ikke begynt engang, og her sitter jeg og drømmer meg bort i høstmoter allerede! Haha, hva skjedde med å nyte øyeblikket?
Anyways – ønsker dere en nydelig onsdag – dere er så gode og skjønne!
---
Good morning sweethearts! I woke up feeling so rested and happy today – a little extra beauty sleep can make the whole difference, for sure! Right now I'm enjoying a cup of coffee and reading magazines – so much inspiration! I'm getting so ready for fall fashion – probably because I'll be able to wear my normal wardrobe again at that point. Oh gosh – summer isn't here, and yet I'm rambling about fall fashion. What happened with seizing the moment? Haha! 
Anyways – wish you all a wonderful wednesday – you guys are the sweetest! 
---
---
maria
Sånn er jeg og. . Og når sommeren liksom aldri helt kommer igang og jeg fryser hele tiden er det lett å drømme seg bort i høstmoter ☺
---
---