THIS IS SO F.U.N.
posted July 2, 2014 by Monique Lund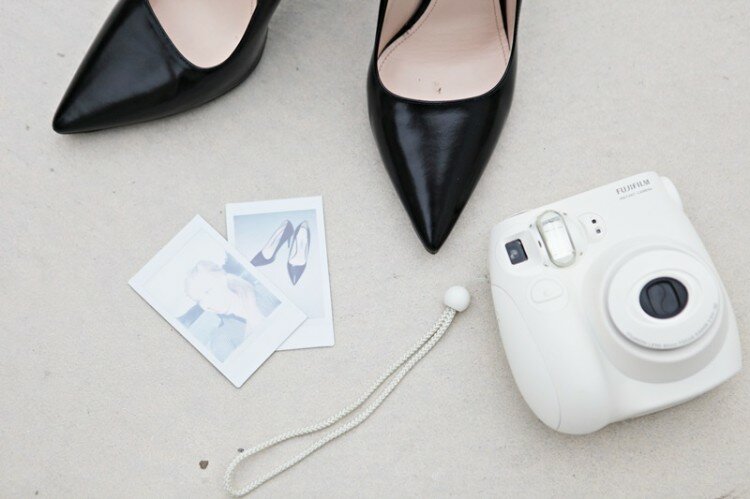 Dette kameraet kjøpte jeg i forbindelse med bryllupet, og vi fikk tidenes gjestebok! Det har imidlertid ligget bortgjemt frem til i dag, da jeg måtte børste støvet av den og oppdaget at det enda var litt film igjen på kameraet. På en måte som digitale kamera er geniale, så var det herlig spennende med de gamle kameraene med film. Sprøtt hvor fort tidene forandrer seg. Og gøy med litt barnslig moro for en dag!
//
I bought this camera for our wedding, and we got the most amazing guest book in return. However, it has been stowed away since, well up until today. And when I removed the dust, I saw that there was some film left. As much as I appreciate the digital world, you have to admit that the old school camera with film was lots of fun. Remember the excitement when you got to see the photos for the first time? Crazy how fast things changes. And polariods are great fun in this technological world!  
---
---
Maria
Jeg har vært så frem og tilbake på det kameraet. Superlyst på det på en måte, og så tenkt at kanskje det bare er noe jeg synes er gøy i to sekunder og så legger bort. Og da er det jo endel penger det er snakk om… Men hver gang jeg ser noen blogge om det så tenker jeg at jeg har lyst på det igjen… Hihi…
---