RECIPE: CHICKEN BOLOGNESE
posted June 22, 2014 by Monique Lund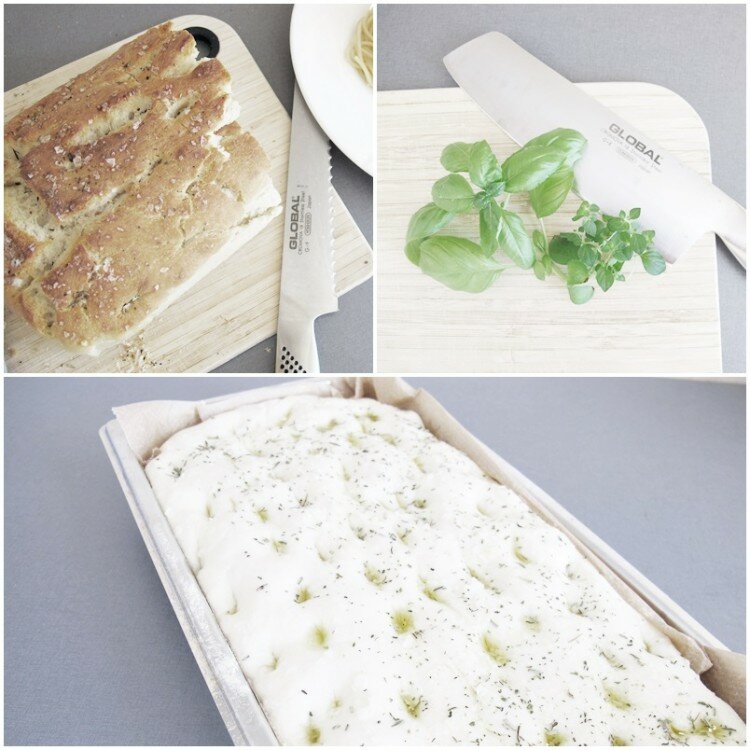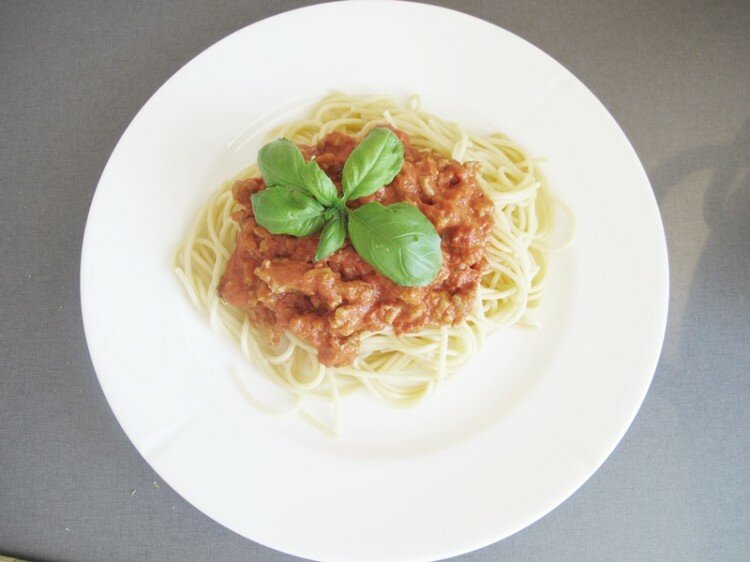 Søndagen passer fint til å planlegge måltidene for kommende uke, og ettersom dere ønsker litt flere tips til sunne oppskrifter her på bloggen, ja – så må jeg jo gjøre noe med det!
Spagetti bolognese er en middagsfavoritt, og det er en rett de aller fleste liker – både store og små. Derfor synes jeg det er så viktig å gjøre de grepene man kan for å gjøre den så sunn og naturlig som mulig, som dessuten smaker så innmari mye bedre enn sausene på glass eller i pose!
Alt du trenger er en boks med (økologiske) hakkede tomater, litt hvitløk, fersk basilikum og oregano, 1/2 dl fløte, 1 ss sukker og salt og pepper. Fres hvitløken, og tilsett tomatene og urtene. Smak til med fløte, sukker, salt og pepper. Tilsett ønsket kjøtt, kok opp fullkornspasta og voila – enkel, sunn og herlig hverdagsmiddag er klar! Jeg serverte med nybakt foccacia og aioli – yum!
//
Sunday is the perfect day for planning next weeks meals, and as you have requested more recipes on the blog, I thought a recipe would be suitable now. 
Spagetti bolognese is usually a dinner favorite, both with the young ones and the adults. And it is so easy to prepare at home, with clean and proper groceries, avoiding the pre-made sauce in jars and bags. All you need is a box of (ecological) crushed tomatoes, a little garlic, fresh basil and oregano, 1/2 dl cream, 1 ss sugar and some salt and pepper. Mix the ingredients listed above and add sugar, salt and pepper as you like. Add some meat and prepare some whole wheat spagetti. Voilà, and you have  healthy and easy dinner ready! I served the dinner with fresh baked foccacia and aioli – yum!
---
---
Therese
Midt oppi middagsplanleggingen for den kommende uken var jeg litt fast – så takk! Spørs om det ikke blir denne varianten av bolognese en dag

---
---
---
---